Bespoke Garden Services For You
Swindon Turf Direct now provide garden maintenance services in the Wiltshire area. Our maintenance service is designed to ensure the health and vigour of your lawns endure and extends to other garden services too.
Our garden contracts are led by Carl. Carl is a graduate of the family business and has worked in landscaping, in one niche or another, for over 20 years. He began laying turf and later established a lawn care practice in Royal Wootton Bassett as a teenager. Our services have evolved since then.

Our Services Include
Today our team offers a raft of garden services. These include generic tree services, deck and driveway cleaning, clearance and specialized lawn care.
Tree Work (hedge-trimming, pruning and felling)
Our team have been providing tree services in Wiltshire for over a decade. NPTC qualified and insured, we offer hedge-trimming, felling and garden clearance.
Garden Clearance
Whether we've executed tree services, or you want to remove fixtures and furniture, we'll do so with an efficient and environmentally responsible clearance service.
Lawn Care
Whether you've purchased turf from us or not, we provide ongoing lawn care. Our role is to ensure your lawn is at its best through the seasons and thrives in spite of seasonal extremes.
Leather jackets, chafer grubs and weeds are just some of the hazards that undermine your lawns appearance. We weed, mow, aerate, clear and diagnose turf diseases for you.
Deck & Driveway Cleaning
As you'll have read on the navigation bar, we install decking throughout the South West. We offer deck and driveway cleaning service to ensure our clients investment lasts.
Our prices are highly competitive and reduced rates are offered for repeat customers and seniors. For more information on our services reach Carl on the number below. Return to our home page here, SwindonTurfDirect.co.uk.
For Carl's Garden Services Call
07954617321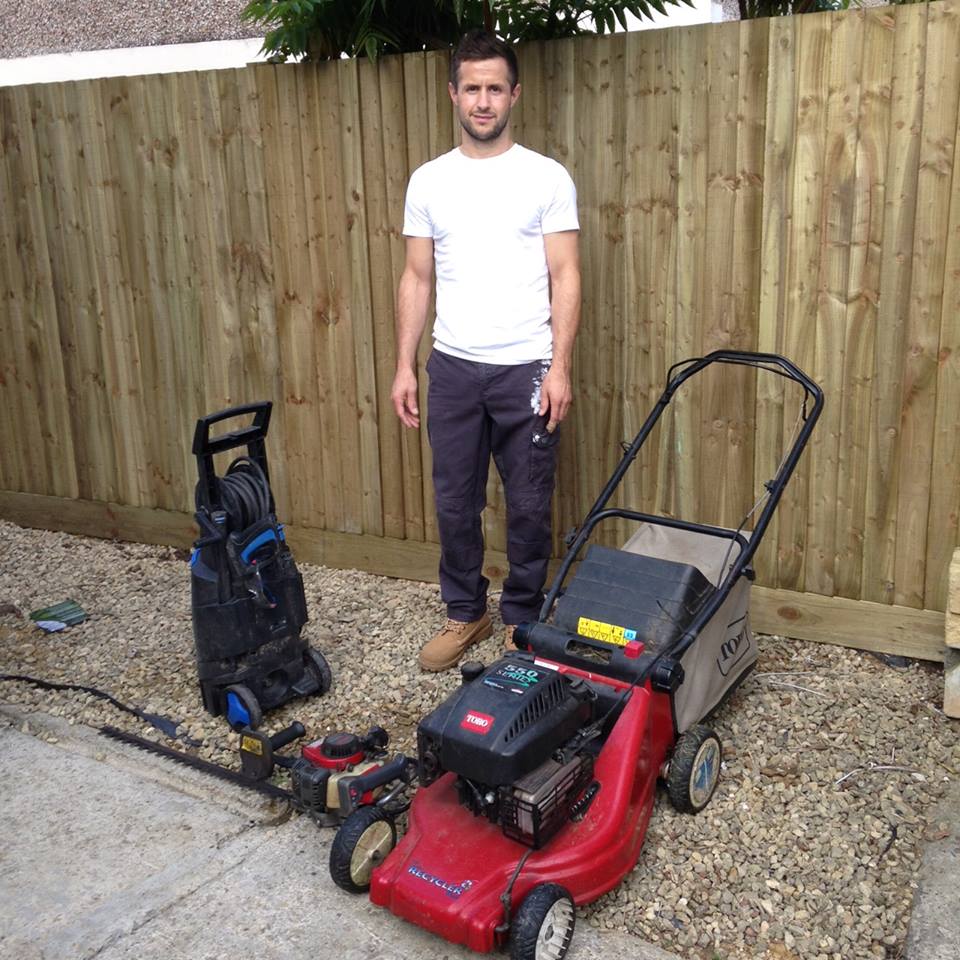 FAQ's With Carl
If you have further questions about our service you may find the answer below. In the event your query isn't addressed, please reach us via our contact form or on 07954617321.
Which service areas do you operate in?
Generally defined we work within a 30 mile radius of Swindon and beyond at our discretion. Service areas include Highworth, Wootton Bassett, Chippenham and Trowbridge. We have also executed our services in Gloucestershire and Oxfordshire on occasion.
Can you outline the prices of your contracts?
Every job varies and is customized to meet the needs of our clients. For that reason we don't publish a baseline price. That said, we strive to offer the best prices in Wiltshire and reward repeat clients with reduced rates.
In addition to these services, we are of course able to supply turf, compost, soil and other resources to our clients.
Do you offer on-site quotes?
Yes. We offer a no-strings estimate for ongoing contracts and one time clients within our specified service areas. We travel further afield for selected jobs.
Do I need to provide any tools or provisions for you?
No. We provide all tools for the job at hand including the mower, hedge-trimmer and jet washer for your drive and garden. A cup of tea and Jammie Dodgers are appreciated.
How do you manage garden waste?
All waste is managed in an environmentally conscious fashion and adheres to local regulations.
Reach Us On
07954617321